Pro tools for understanding the curriculum in higher education.
Analytics combines syllabus archiving with tools for exploring the curriculum across thousands of colleges and universities. It's the 'pro' version of the Syllabus Explorer, with access to more data, higher resolution views of fields and classes, and more ways to discover and analyze the trends shaping higher education.
Analytics is designed for education and publishing professionals. You can try it out by signing up for a free 30 day account. Longer-term access requires an organizational subscription.
WHAT CAN YOU DO WITH ANALYTICS?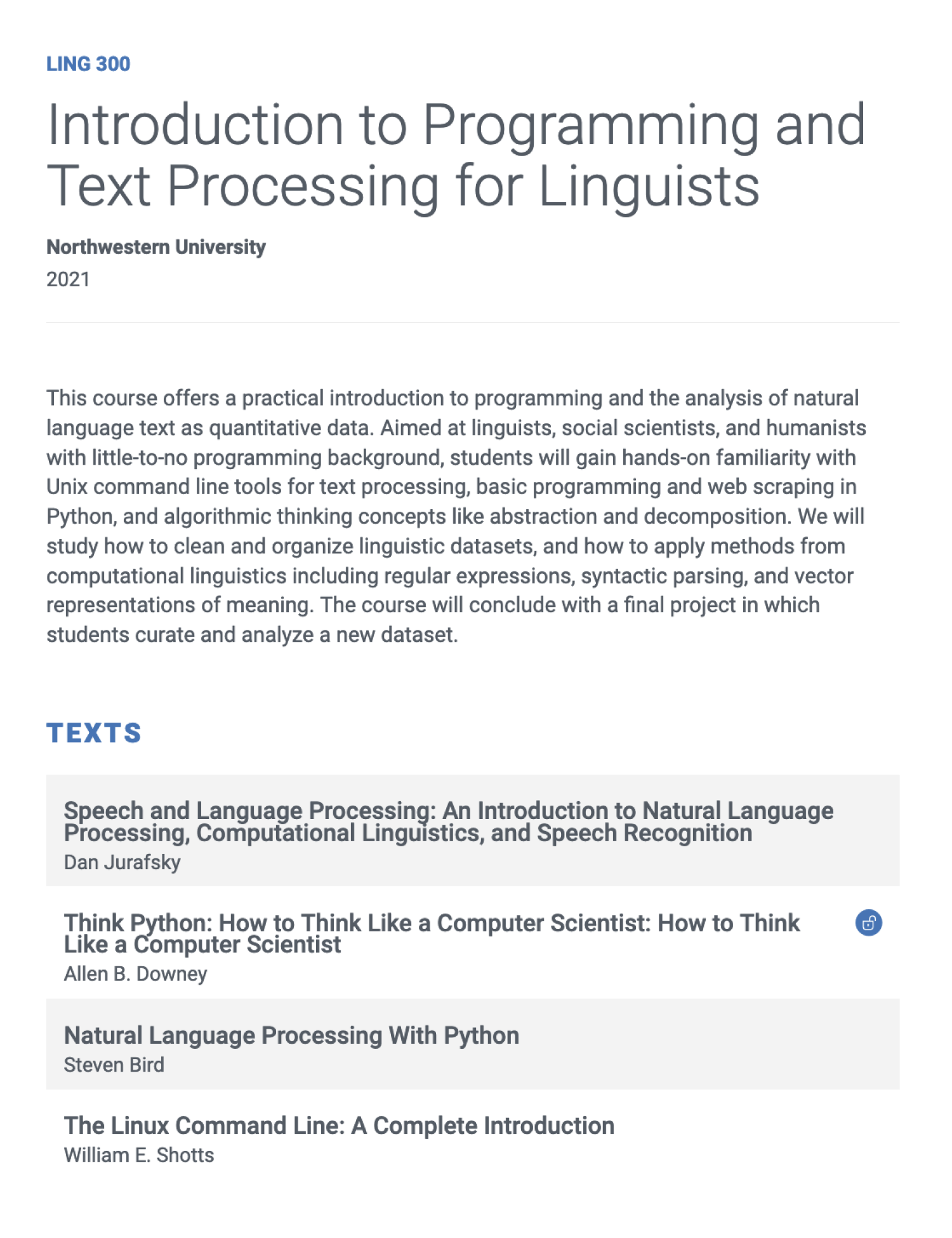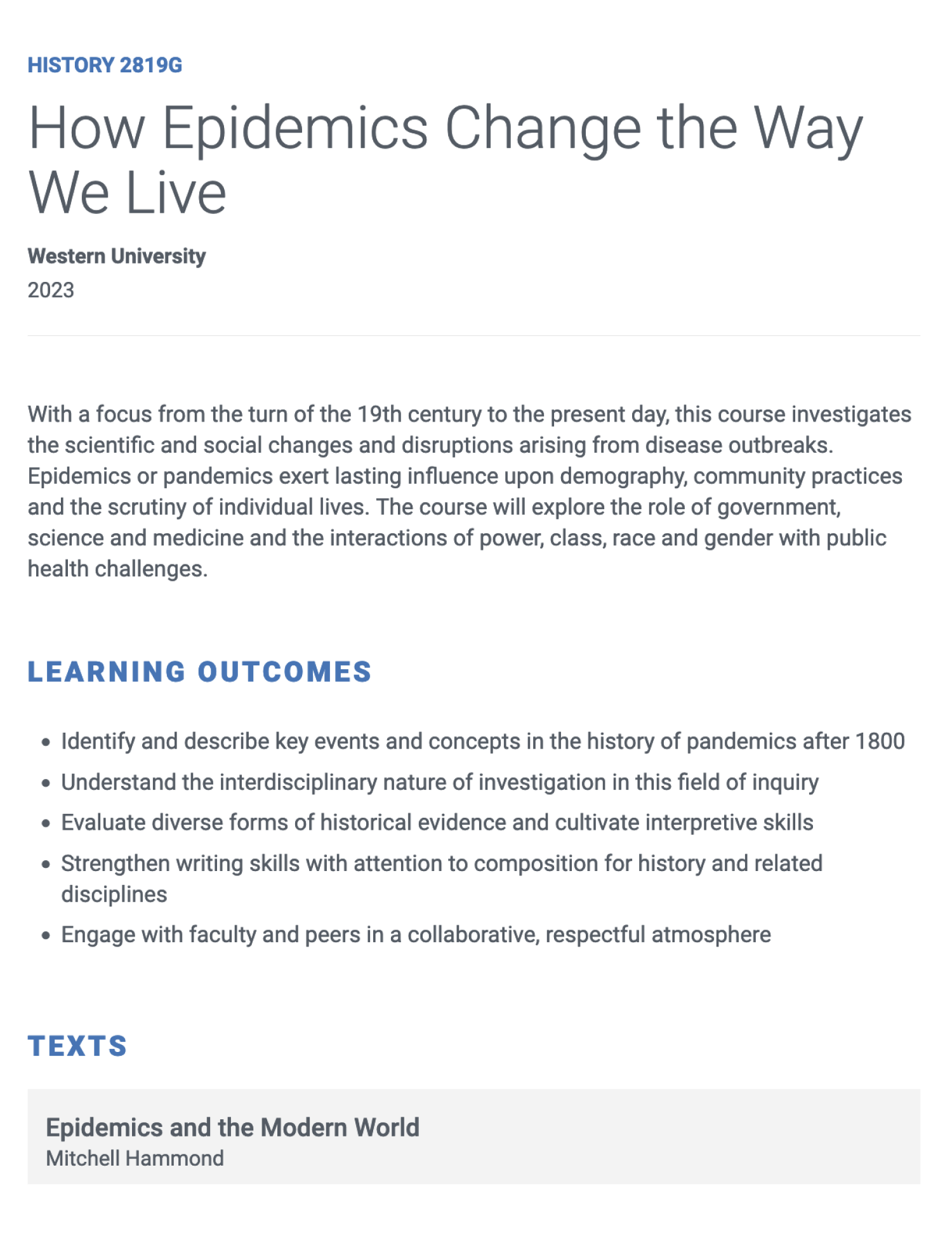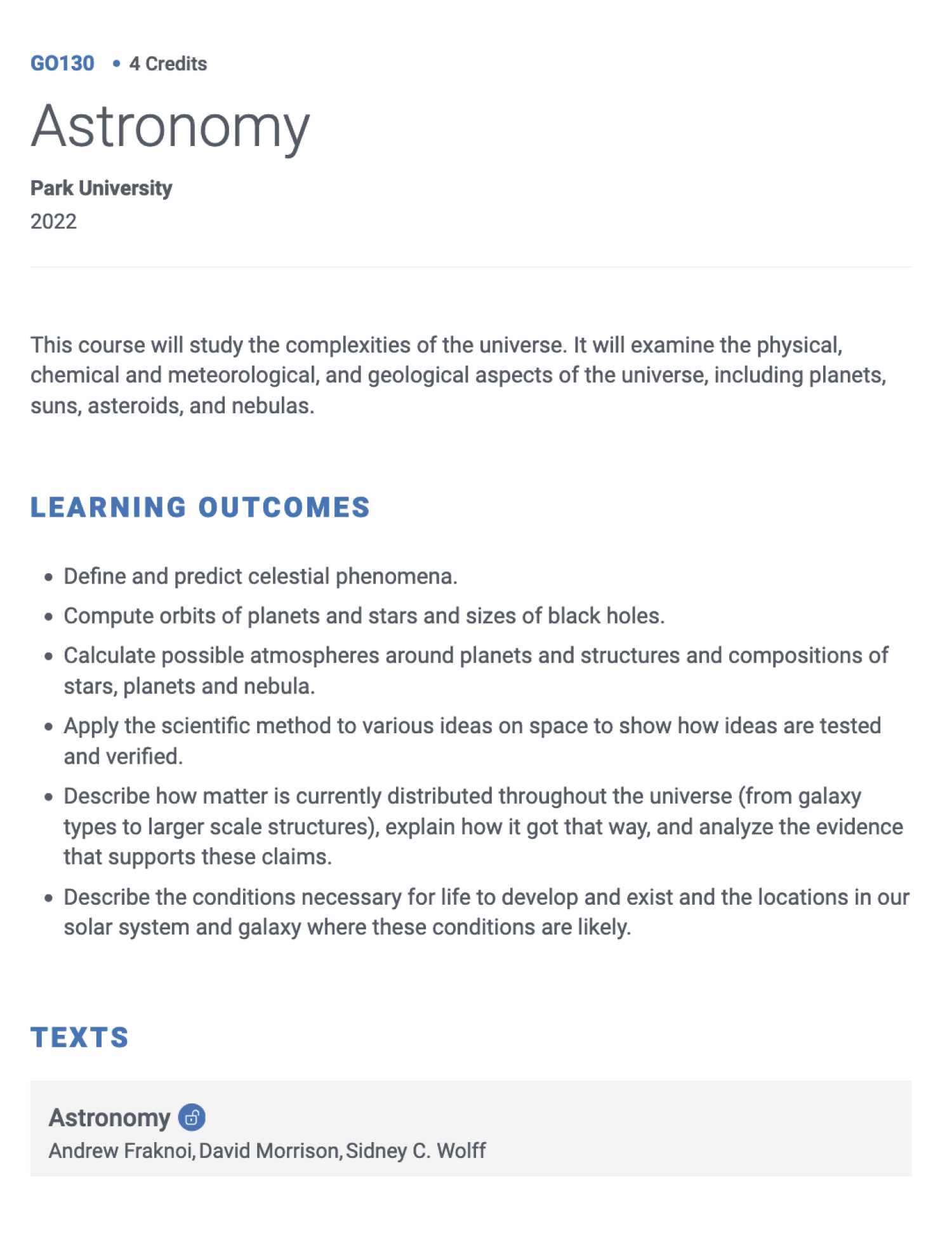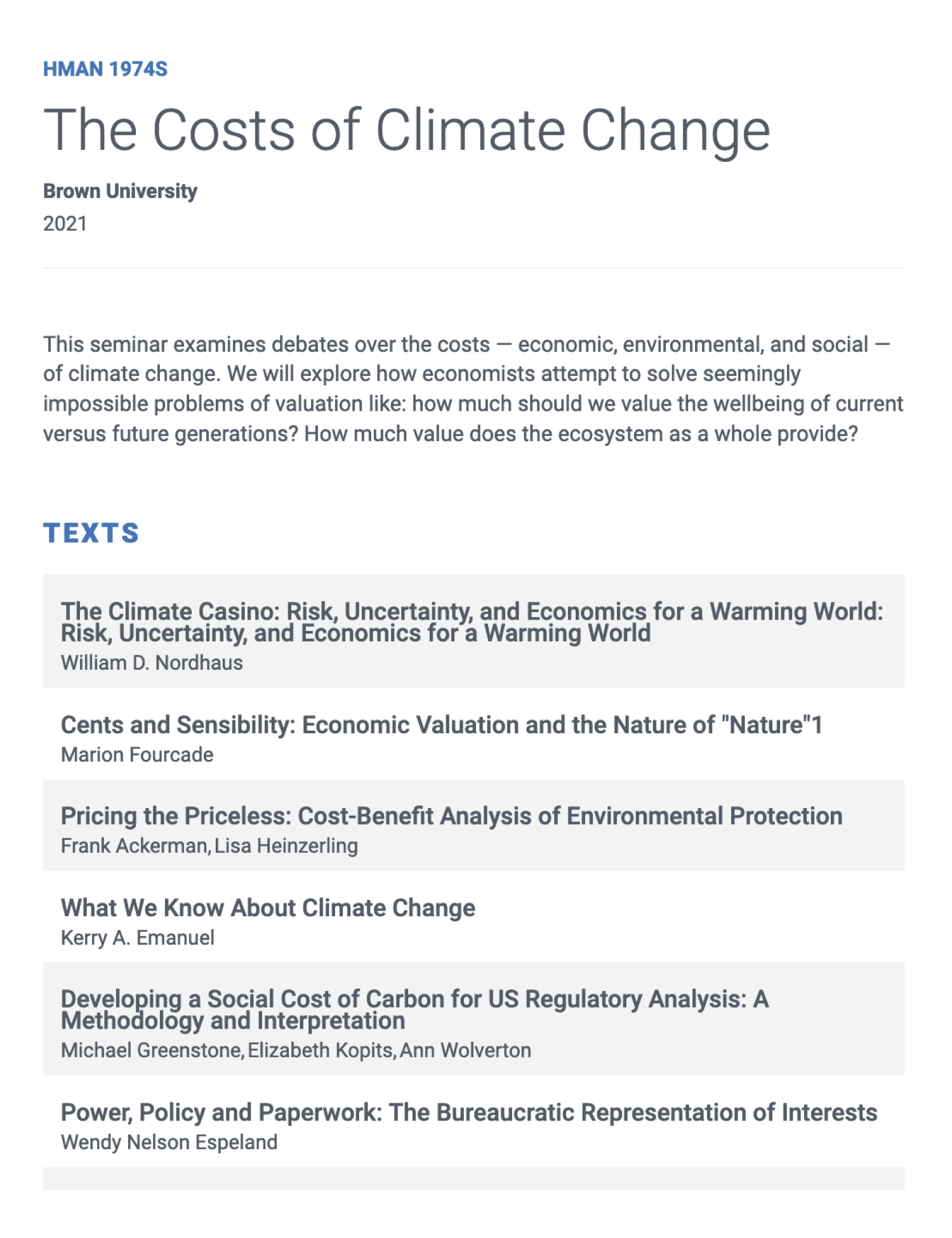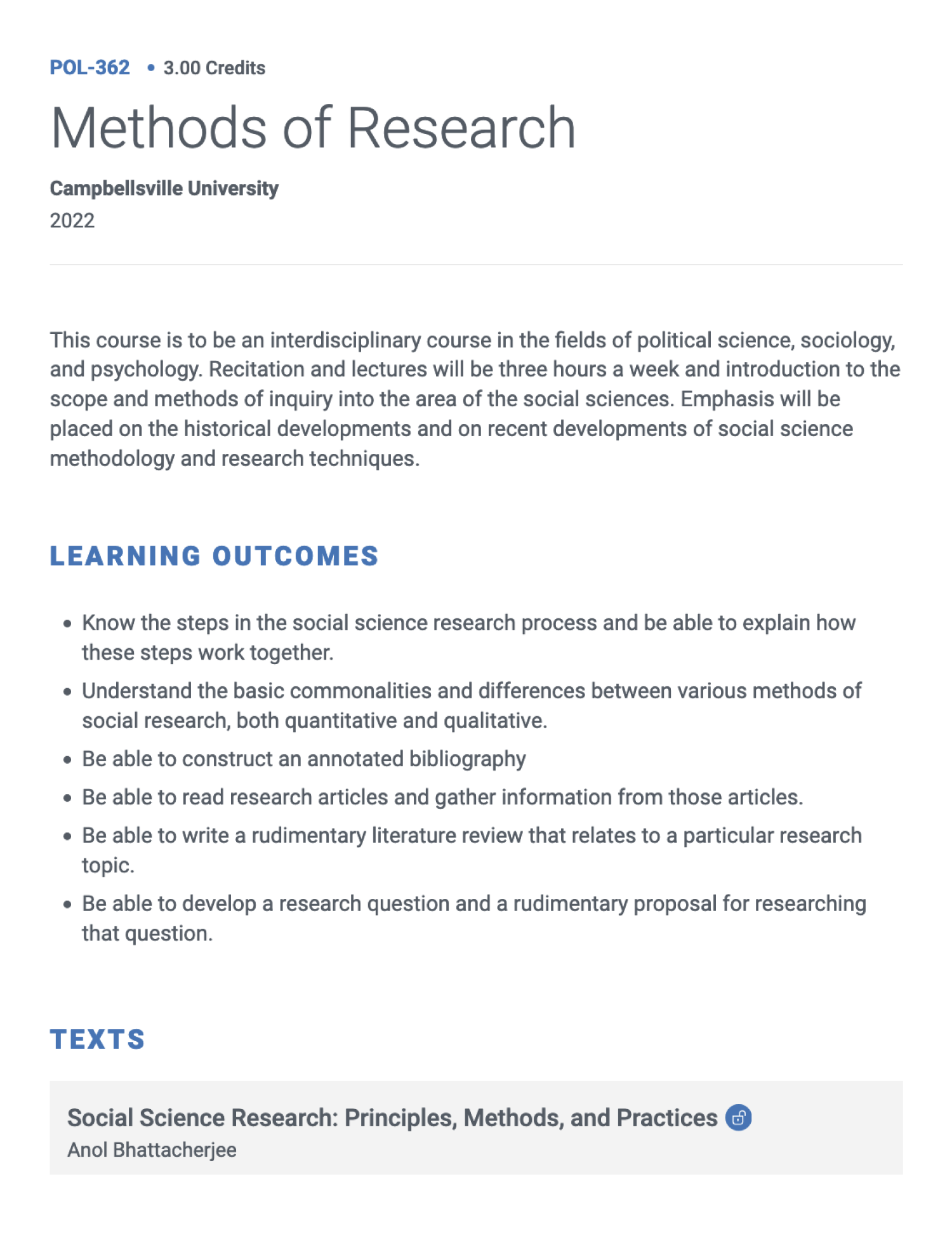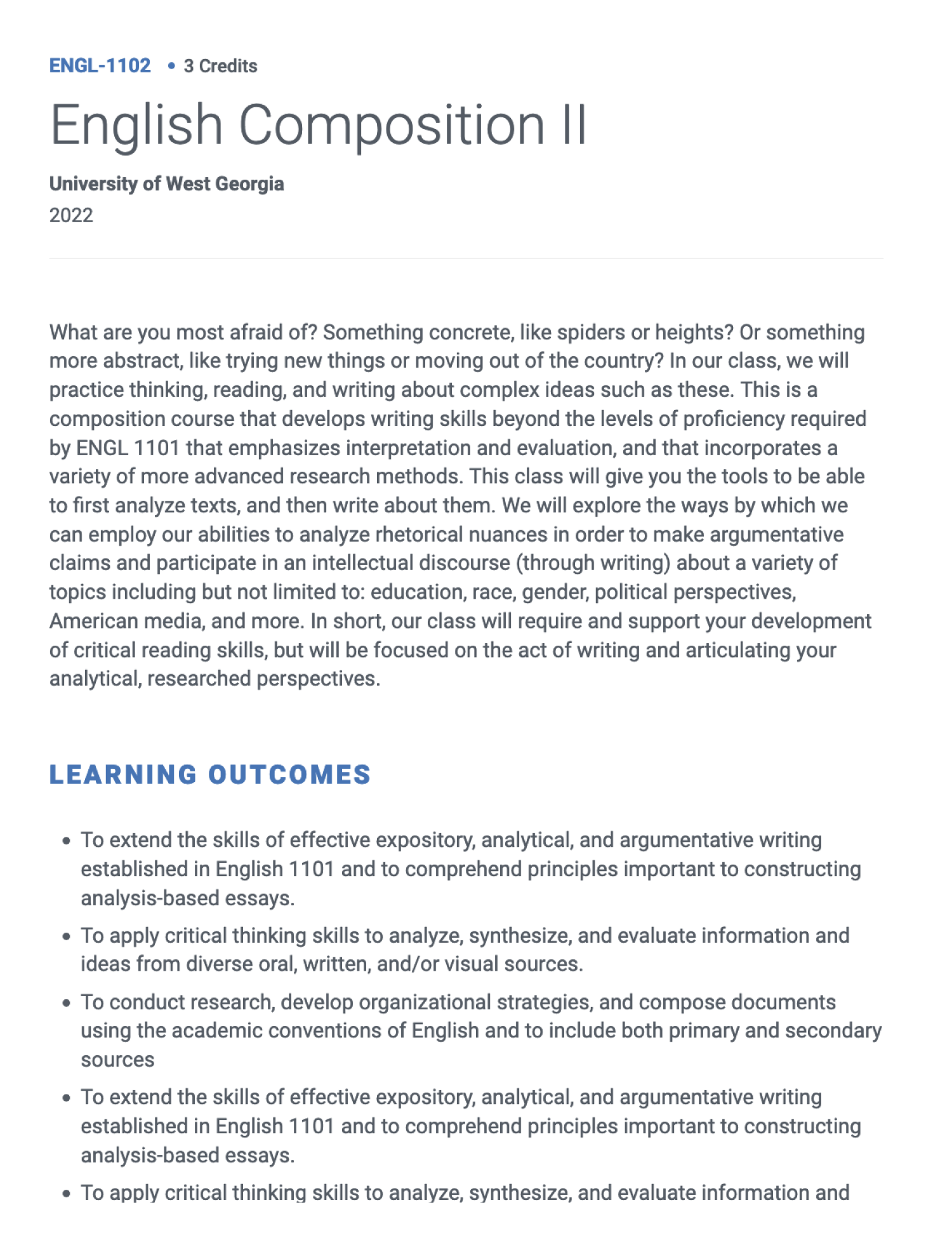 WHAT CAN YOU DO WITH ANALYTICS?
Explore book and article adoption across fields and within schools.

Identify and compare trends in teaching and program design.

Contextualize those trends by seeing abbreviated, anonymized representations of millions of syllabi.

Create a powerful syllabus archive for your school and set rules for public or campus accessibility.

Explore patterns of adoption of Open Access and OER materials.

Help faculty take credit for work with teaching applications.

Identify publishing gaps and opportunities.

Map learning outcomes within and across programs [coming soon]
WHO IS ANALYTICS FOR?

Colleges, universities, high schools, and educational agencies.

Publishers, research organizations, and other educational service providers.
OER textbook adoption in US math classes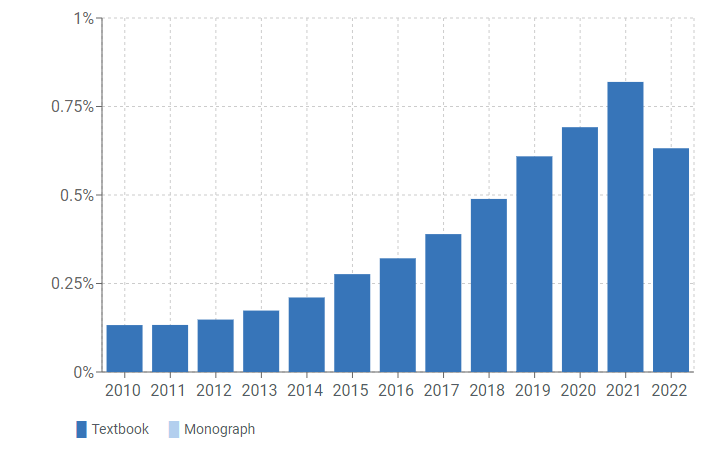 CUSTOM INSIGHTS FOR YOUR SCHOOL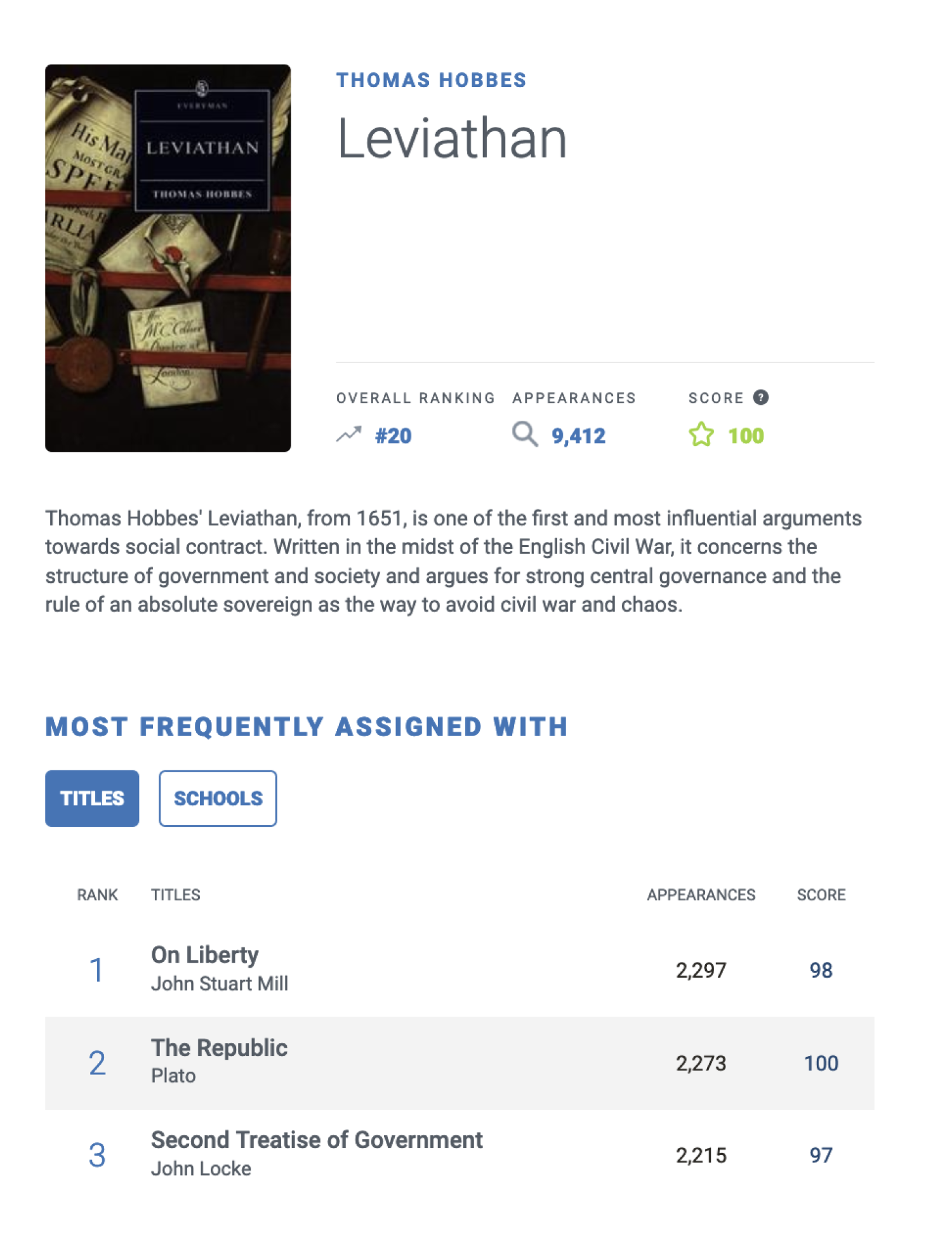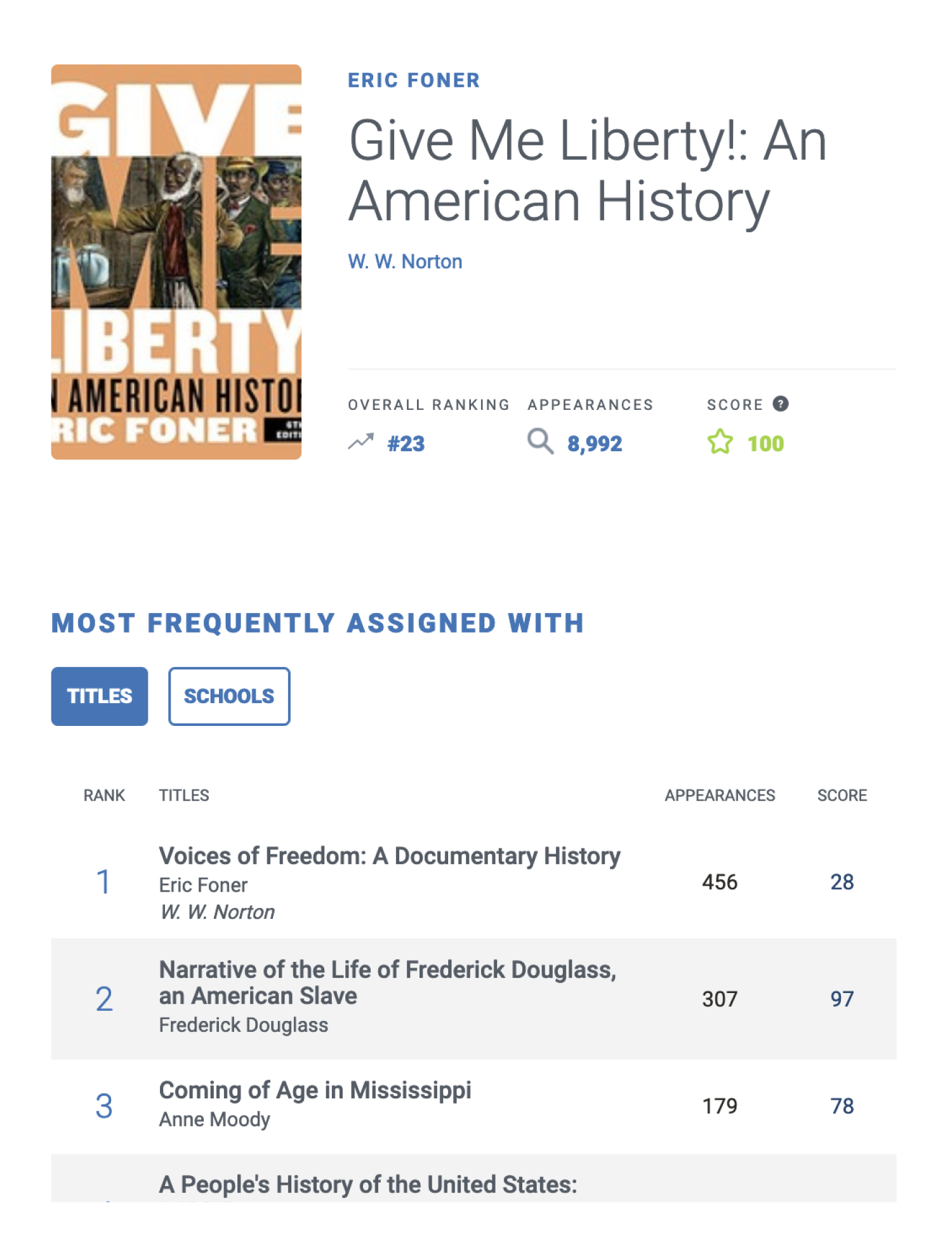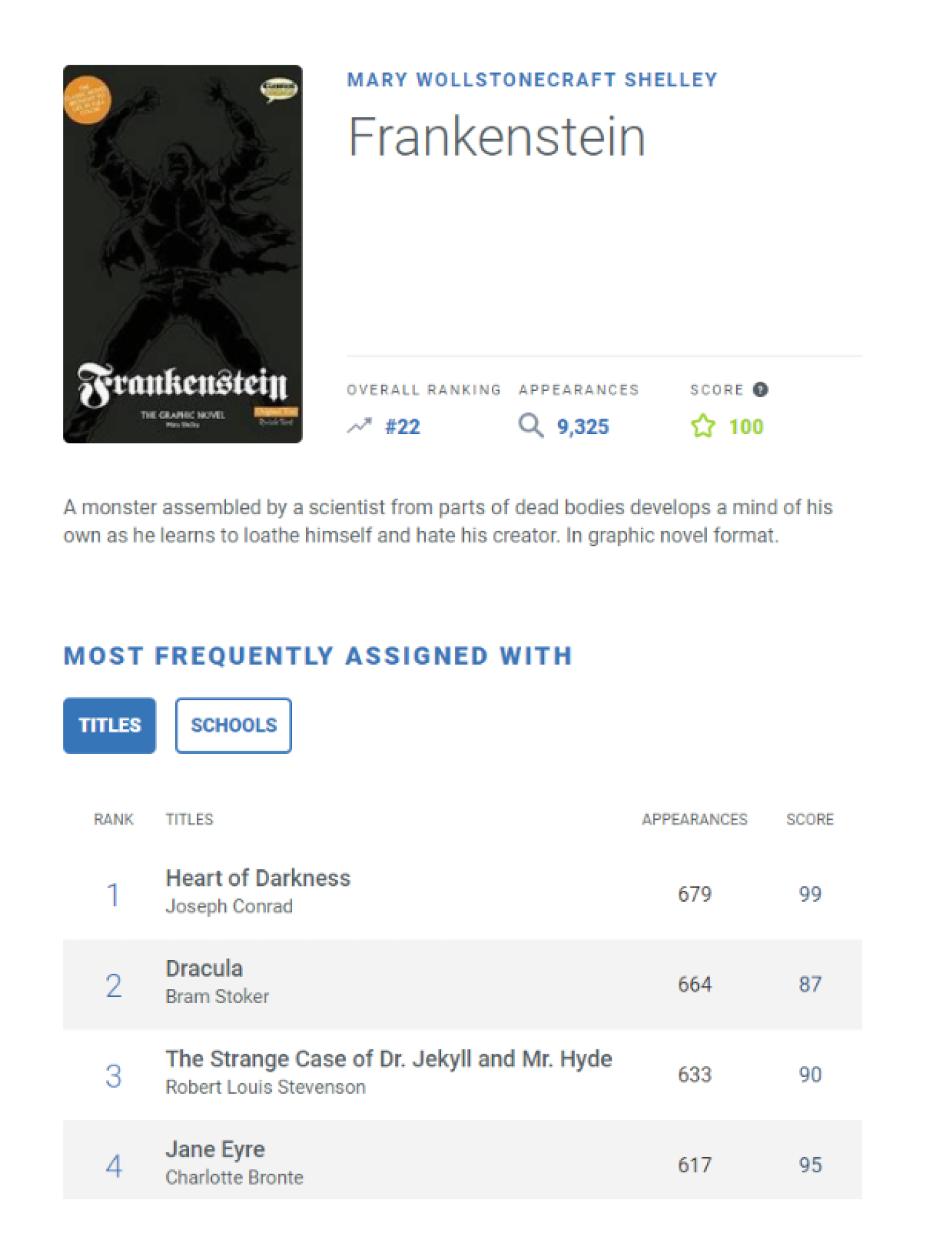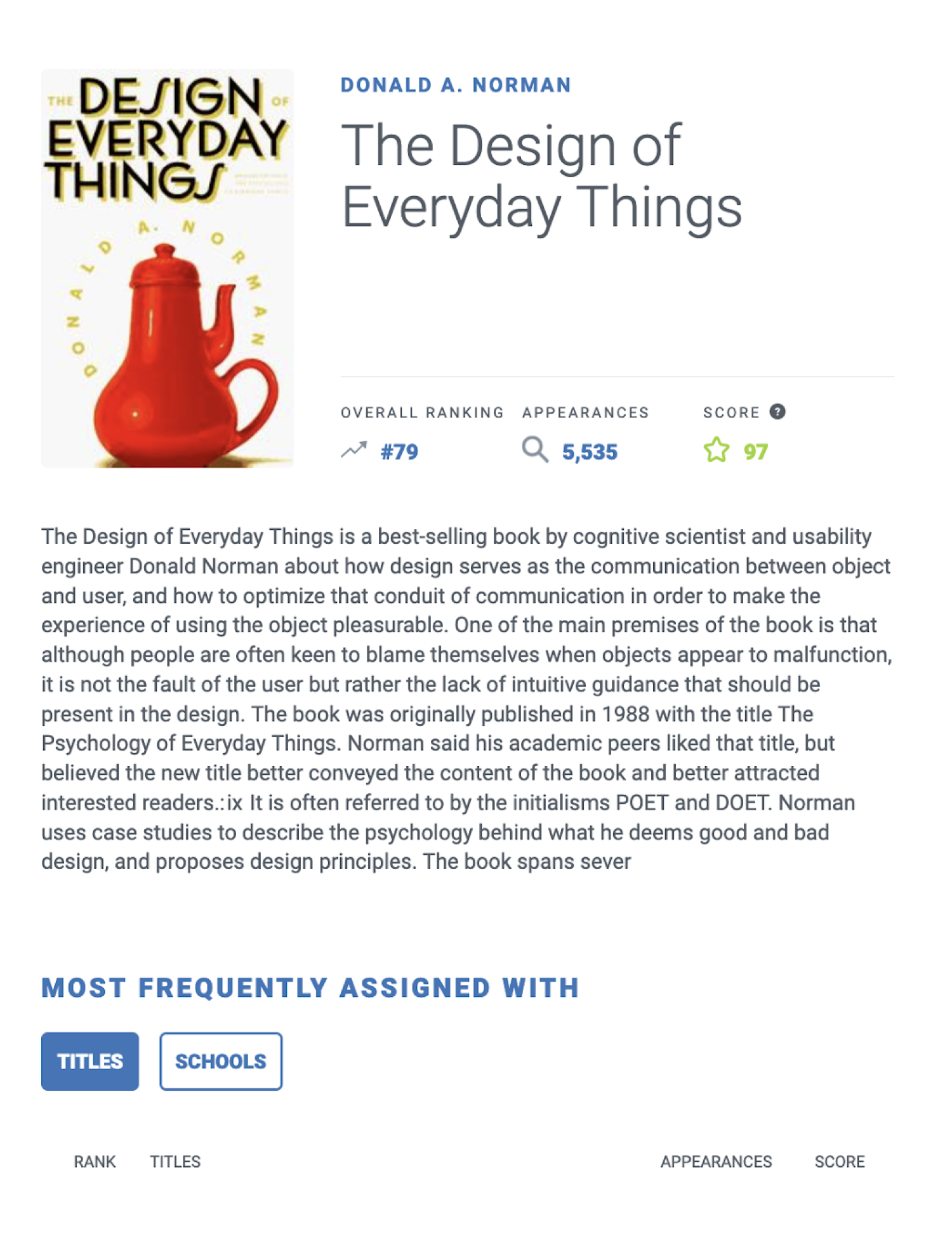 CUSTOM INSIGHTS FOR YOUR SCHOOL
Open Syllabus also provides other services that build insights from catalog data, syllabus data, or both. Open Syllabus can:
Support course credit transfer by predicting articulations between your school's classes and those of hundreds of other schools.

Provide curricular reports to support accreditation review, DEI efforts, program design and other purposes, with comparisons of your school to others and to peer-school averages.

Map classroom learning outcomes in your programs and compare them to peer school and program norms.

Normalize, structure, and export syllabus archives to any standard.
THE OS DATASET
THE OS DATASET
18.7 million syllabi — including 8.2M from the US, 1.5M from the UK, and 1.1M from Australia.

10,000 schools — including 600 with more than 5000 syllabi.

3.4 million titles

56 million assignments

20 million learning outcomes

Bi-annual updates

Extending back to the 1990s